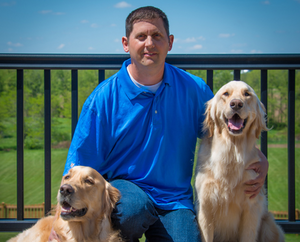 How We Started
Uncle Pawlie's started making treats soon after adopting a Golden Retriever puppy from a family who had decided he was too much to handle. Brutus, as we named him, turned out to be a pretty active puppy with an equally  active and sensitive stomach.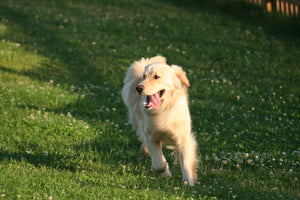 Brutus Belly
We found ingredients such as pumpkin to be very effective at soothing his stomach. In addition, we found certain overly processed and artificial ingredients to aggravate Brutus' digestive system. Once we discovered how good pumpkin and coconut oil were for our dogs' digestion we decided to put them into easily digestible gluten  free natural homemade treats.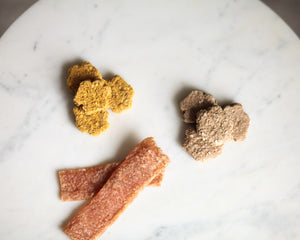 Ingredients
We use high quality organic and natural foods. Ingredients like organic pumpkin and locally sourced antibiotic  and hormone free chicken.  
Small Batches
Our treats are crafted in small batches and oven baked or air dried.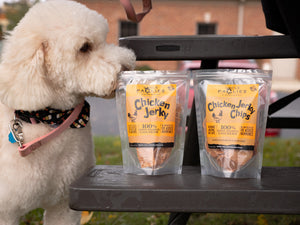 Growing Line of Products
After the creation of Punkin Paws we added additional treats like PB & Banana and a variety of Jerky products.  All of which are Brutus approved. For more information on our treats please check our Products section.
See Our Products